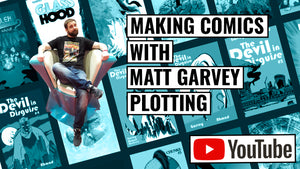 Plotting comics for beginners [2020] Wanna learn how to plot a comic from start to finish? Well, I'm gonna help you! Because, IF I CAN MAKE COMICS...ANYONE CAN! In this video, i'm going to not only explain what a comic plot is, but i'm going to plot it LIVE in the video...so you can see just how my crazy little mind works! Below is a link to my drop box where you can download MY Comic plotting document, so you can use it to plot YOUR comics! GOOGLE DRIVE LINK...NOT DROPBOX! 🤪 https://docs.google.com/file/d/10VbG5... Also Download a FREE copy of my...
---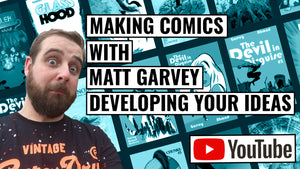 Making Comics with Matt Garvey! From writing my comics to comic con selling...i'm going share my full story! If you have ever wanted to write and make your own comic, I'm gonna help you! From developing my ideas to writing my scripts to finding an artist...all the way through to selling my comics...I'm going to help you! Hi Guys, Welcome back! In today's video, we are gonna talk about ideas…because if you don't have an idea for a comics…you can't write one! I'm gonna share how I come up with my ideas and even how I took an idea I...
---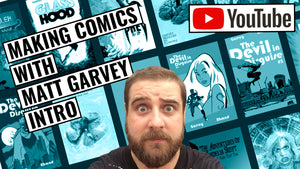 Hi Guys, Welcome to my YouTube channel. In this intro video, I'll be…well…introducing myself and how I make comics. I'll be quickly going through who I am, hopefully, help inspire you to go out there and make your own comics and I'll be recommending some books that I found very useful when I was starting out on my comics making journey. Hopefully, you'll enjoy it! All comments are welcome! Don't forget to like, share, subscribe and even give me a follow over on twitter if you have any questions at @mattgarvey1981.